ALS LIMITED contributed to a people in fire affected in Australia
Jan 13, 2020
As you are probably aware by now, Australia has been impacted significantly by fires right across the nation and we have had a number of employee requests about how individuals can help and what the company will be doing to contribute.
There are many worthy not for profit charitable organisations that are supporting our communities in need. ALS has chosen to partner with the Foundation for Rural & Regional Renewal (FRRR) www.frrr.org.au/bushfires. Under our corporate donation program "ALS Cares", we have committed to provide a donation of $40,000 to the FRRR to help those who have been impacted by bush fires to get their lives back on track.
Our HSE team have been checking in daily with regional site management across Australia in the bush fire affected regions and to date, no ALS facilities have been impacted by the fires. A handful of ALS staff and their families have been evacuated during the emergency and those evacuation orders are on-going. Thankfully no injury or property loss has been reported thus far. Our thoughts are with all those affected.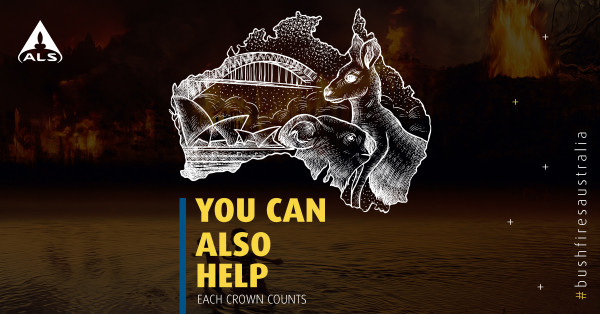 Thank you to everyone who has reached out to offer help and donations. Given the geographical spread of our employee base, it is not easy to coordinate a collection from individuals. If you wish to contribute personally you may consider doing so directly to the FRRR via their website, or to other registered charities that are outlined in the news source links below.
www.news.com.au > Bushfire relief: How you can help those in need.
How to help bushfire victims, Capucine Yeomans, Editor at LinkedIn.